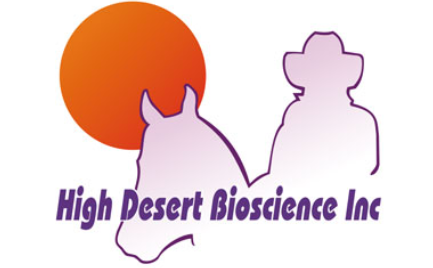 This notice applies to all informaiton collected or submitted on the High Desert Bioscience web site. As many sites do, we may use cookies to keep track of certain ordering information so that you don't have to re-enter it (such as account info) but this is only the case if you elect for that option when ordering.
We do not share information or e-mail addresses

with

outside parties except to the extent necessary to fulfill orders, answer inquiries or as required by law.
To prevent unauthorized access, maintain data accuracy and ensure the correct use of information, we have put in place appropriate physical, electronic, and managerial procedures to safeguard and secure the information we collect online. When you order products online from us, we use secure commerce payment processing to process, verify and validate the credit card information you provide before we will fill your order.
You have the option to update, correct, add or delete any of the informtion you have previously provided, other than information for an order already placed, by stating the correction information in an email to sales@highdesertbio.com
Privacy Commitment
Your privacy is important to us. High Desert Bioscience has created this privacy policy to demonstrate our firm commitment to protecting your privacy and to disclose our information collection and use practices.