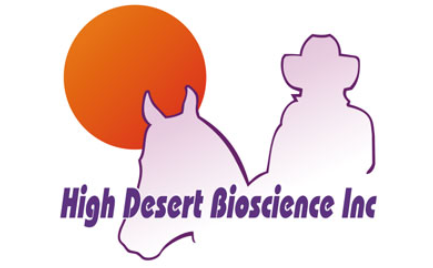 ORDER POLICIES
Ordering may be done by email, by fax or by calling directly.
PAYMENT:
Credit Card - You may purchase using a credit card. We accept Visa, Mastercard and American Express.

Purchase Order - We accept purchase orders from univeristies, government agencies and Fortune 500 companies; terms are 30 days net. Others may call 520-678-4926 to apply for an account. We will provide a response in 1-2 business days.

International Orders - International customers using purchase orders must pay invoices via wire transfer. For international customers paying via standard wire transfer, orders less than USD 500.00 will be subject to a USD 20.00 service fee. Contact High Desert Bio at 520-678-4926 for further information.
Unless the customer requests otherwise, High Desert Bioscience will prepay and add shipping via UPS

or FedEx

ground.
High Desert Bioscience wants you to be completely happy with your ordering experience. We endeavor to ship quality products on time and as you ordered. If you are dissatisfied or find a mistake with your order, please contact us. We will do everything possible to make it right for you. Please contact us at 520-678-4926 for further assistance. Our products are warrantied for initial purchase price only.
Product returns will be accepted only within 30 days of shipment. Products will not be accepted without obtaining a Return Goods Authorization number (RGA#) from High Desert Bioscience. When calling for an RGA number please provide the appropriate invoice number, purchase order number, and date of order. We can be reached at 520-678-4926.